Nanchang Risun Technology Park Phase III Construction Start
At 8:38 a.m. on December 6, the commencement ceremony of Risuntech Nanchang Industrial Park 3rd Phase Construction was grandly held in Risun Technology Park, Nanchang High-tech Zone. 3rd phase construction covers five industrial buildings, including plastic workshop, mould workshop, printing & spraying workshop, packaging workshop and finished product warehouse, with an area of 35000 square meters. I will alleviate the situation of insufficient capacity caused by the rapid growth of business.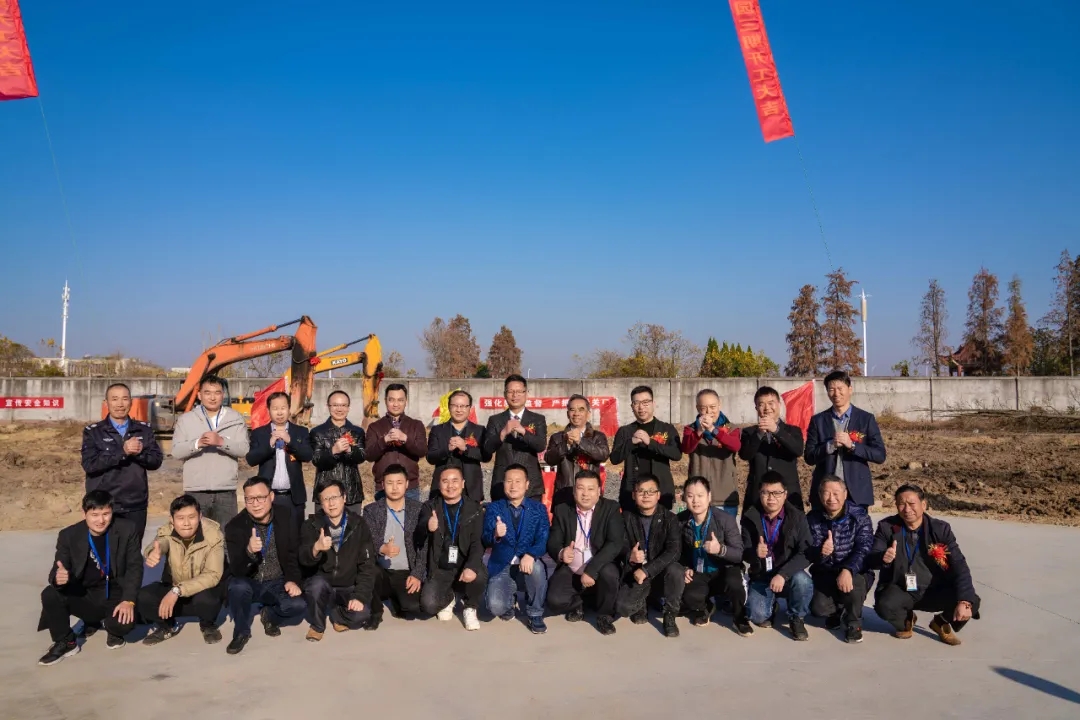 After the ceremony, a symposium on the 3rd phase construction was held in the conference room of Risun Technology Park. Chairman and general manager, TB Lee, and relevant shareholders of the group, and senior management of the group company presented. The persons in charge of the construction unit - Jiangxi Fangyuan Construction Engineering Group, the supervision unit - Ganjian Engineering Construction Supervision Co., Ltd., the design unit - Shenzhen Huayue Urban Construction Engineering Design Co., Ltd., the geological exploration unit - Geological and Mineral Resources Ganxi Geological Engineering Survey Institute attended. At the meeting, chairman TB Lee acquired the construction unit to complete the project on time and with premium quality.
Risuntech Group, as a leading manufacturer in oral health industry, has developed into a national high-tech enterprise with a production area of 80000 square meters and 2600 employees, focusing on the scientific research, production and sales of oral health care products such as sonic electric toothbrush, water flosser, ultraviolet sterilizer and teeth whitening instrument. From 2019 to 2020, Risuntech and China Household Electrical Appliance Association drafted and formulated two global unique group standards, T / CHEAA 0009-2009 for Electric Toothbrush and T / CHEAA 0014-2020 for Water Flosser. Risun Technology has obtained the corporate code of Dun & Bradstreet, ISO9001 quality management system and ISO13485 medical device assurance system certification, as well as BSCI and WCA social responsibility certification. The products have been certified by FCC, CE, CB, ETL, etc., and registered on FDA. Over the past 16 years, it has been increasing popular and trusted by famous brands and dental clinics in more than 30 countries and regions around the world.