Risun Tehcnology 17th Best Employee of the Year Awards Ceremony
Since the very establishment in 2006, Risun Technology has been holding the best employee of the year awards ceremony for 17 years. Here comes the 17th ceremony in March. Let's find out who has been working hard the most in the past year of 2022. Here is the award winners' list.
Shenzhen Risun Technology -
Part Ⅰ Best Employees of The Year Award:
R&D: Raymond Yan
PM: Jack Zhang
PE: Han Yong
NPI: Zhou Ziqun
Warehouse: Wang Qizheng
PMC: Liu Jianzhi
Purchase: Xu Jianhua
Finance: Wang Xiuhong
HR: Yang Pengfei
Electronic Department: Chen Feimei, Zhang Yiman, Yang Xiurong, Li Xiaohong, Li Jieying, Huang Xuesong, Tang Yaming, Zhou Chunlan
Injection Molding: Tan Wei
Screen Printing: Zheng Junsheng
Mold Department: Guan Hanzhang
Part Ⅱ Best Contribution Award: Cao Qianfeng, Xing Xiaoju
Part Ⅲ Best New Employee Award: Chris Ke
Part Ⅳ Excellent Team Award: PMC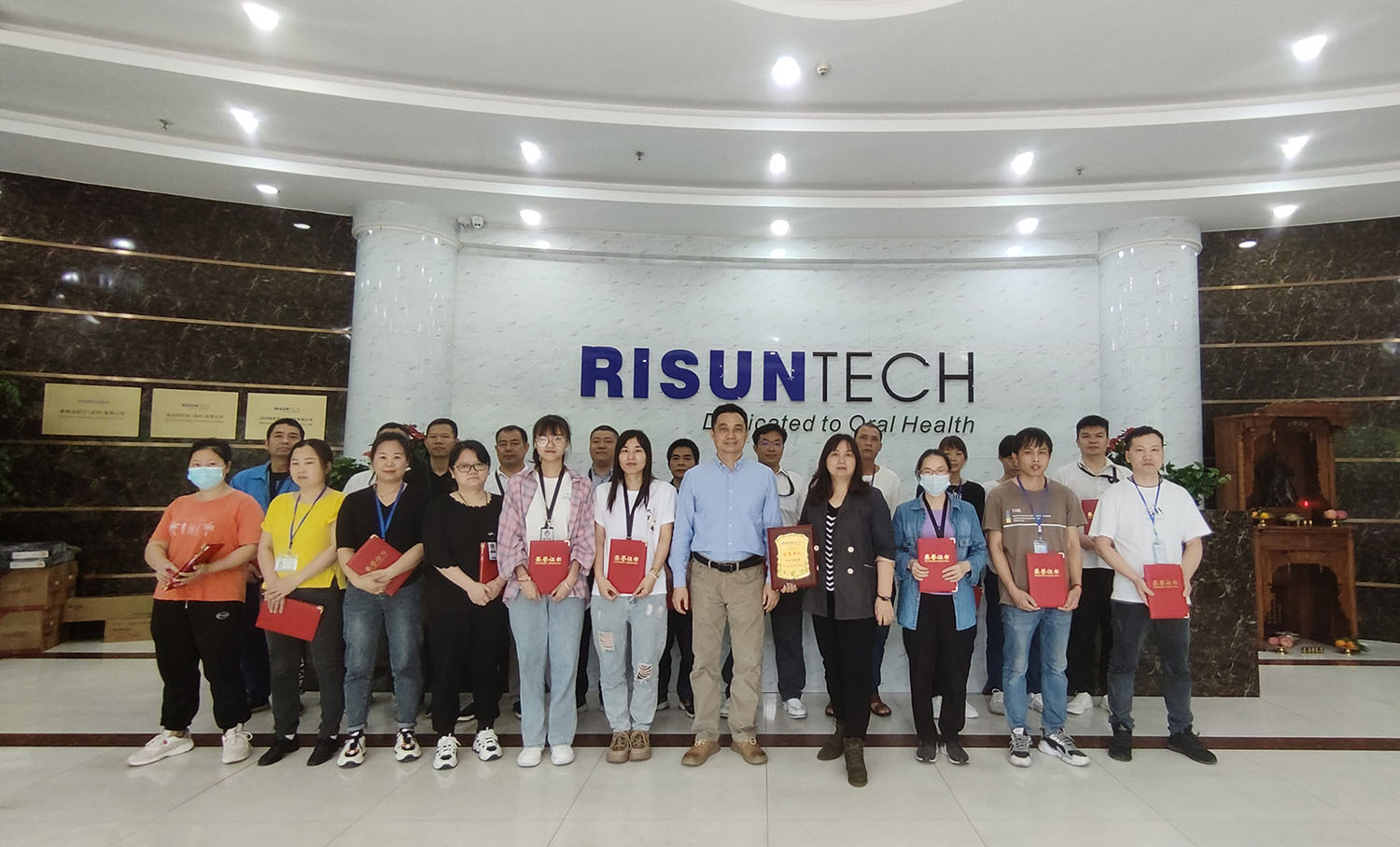 Jiangxi Risun Technology -
Part Ⅰ Best Employees of The Year Award:
R&D: Yang Ruifeng
NPI: Jia Jinjiang
PIE: Chen Chang, He Zhijian
PMC: Liu Fang
Warehouse: Li Deyan
HR: Huang Fengjiao
Finance: Zhou Chao
Quality: Feng Xiaoyan, Nie Cuiyun
Mold Department: Long Huimin
Injection Molding: Dai Xuejiao, Xiao Qiuhong, Zhu Huayun
Screen Printing: Long Lizhong
Bristle Planting: Chen Chunhua
Manufacturing: Long Xuxia, Deng Haiying, Jin Tingting, Wan Juan, Liu Bo, Song Yasi, Xiong Shilian, Guo Xiaoling, Zhao Bo, Yuan Yuanyuan.
Part Ⅱ Loyal Guardian Award: Security Team: Wu Youlin
Part Ⅲ Best New Employee Award: Finance: Zhou Liufeng
Part Ⅳ Best Contribution Award: Project Department: Li Renbao
Part Ⅴ Safe Production Team Award: Mold Department
Part Ⅵ Excellent Team Award: Manufacturing Department